BALAYAGE | CUTTING | COLOR | EXTENSIONS | BUSINESS

BALAYAGE ESSENTIALS CLASS
LEVEL ONE COURSE
Our essentials class is a crash course in the balayage technique. We start by introducing the theory to the craft and walk you through a live demo followed by your hands-on portion going over the practical application and placement of four balayage techniques on a doll head provided by you.

You will walk away with the necessities of your balayage skills complete with instruction on product selection, proper mixing, application technique, the art of placement, glossing & finish.

Each of our essentials classes is completed with a Q&A session as well as a mini-marketing seminar so you know how to put your new skills to work in building your personal brand and business.

Whether you are looking to grow your clientele, expand your skill sets, or you are looking to stay current in the ever-evolving industry of coloring this course is undoubtedly the first step to advancing your portfolio.

Approximate class time: 4.5 hrs



LEVEL ONE COURSE
Our Depth specialty course is the art of reverse balayage in action, where you will learn how to add depth and dimension back into one-dimensional hair or even saving the day for a foil conversion client.

In this class, you will learn one of our favorite techniques in a hands-on environment- focusing on placement, technique, application and our favorite formulas to create these striking manes. This is a three and a half hour live class, while there are no prerequisites for this course, all students must either be in beauty school or be licensed hair dressers.

This is a hands-on class, where you will learn and practice each technique on a doll head.


Approximate class time: 3.5 hrs

LEVEL TWO COURSE


In our Balayage Advanced class, we illustrate the art of BalayColor & hair painting, the importance of base coloring and application with tandem applications, and converting an all over highlights to a balayage. You will learn how to incorporate balayage and signature pieces to create more depth and even how to do a reverse balayage & BalaySombre. We address how to approach a color correction using balayage and how to do a faux balayage using foil highlight and finish the hairline with a proper halo & glossing in order to erase lines.


One doll head is needed per participant as this will be a hands-on course where you will put your new found skills to the test.


Please note that it is recommended that all Balayage Advanced students first take the essentials course in order to get a fundamental understanding of the theory and techniques we will be building on for this course.


Approximate class time: 5 hrs



LEVEL ONE AND TWO COURSE

The Business of Vivids course is a two-day intensive class designed to teach you how to create awe striking, customized vibrant looks for your clients.
We believe that the most powerful unicorn manes source in a proper foundation to make the vivid pigments pop! This is why our first day is devoted to learning, hands on, the key lightening techniques that save the integrity of your client's hair as well as the process of identifying realistic expectations for your client, educating them about proper upkeep, cost & care for these powerful colored locks.
We will help you learn to master proper blending techniques, reaching your desired tone, and intertwining balayage and blonding techniques to create a base for these bright and colorful works of art.
In our second day, we address the differences, benefits and purposes of both oxidative and direct dyes through our color theory session. Once we have compared the best tools to achieve these vibrant looks, we move on to practicing hands on with our favorite direct dye techniques.
Students will have the opportunity to receive intimate direction on proper saturation for color blurring, the process of blending a single vivid through the ends for colored ombre, creating multi-dimensional vivids, and finally painting vibrant root shadows.
For those that are looking to expand your portfolio or bring in a new market to your work behind the chair, we believe that arming yourself with this vivids mastery class is your first step into a more colorful and consistent clientele!


Approx. Class Time : 9.5hr Total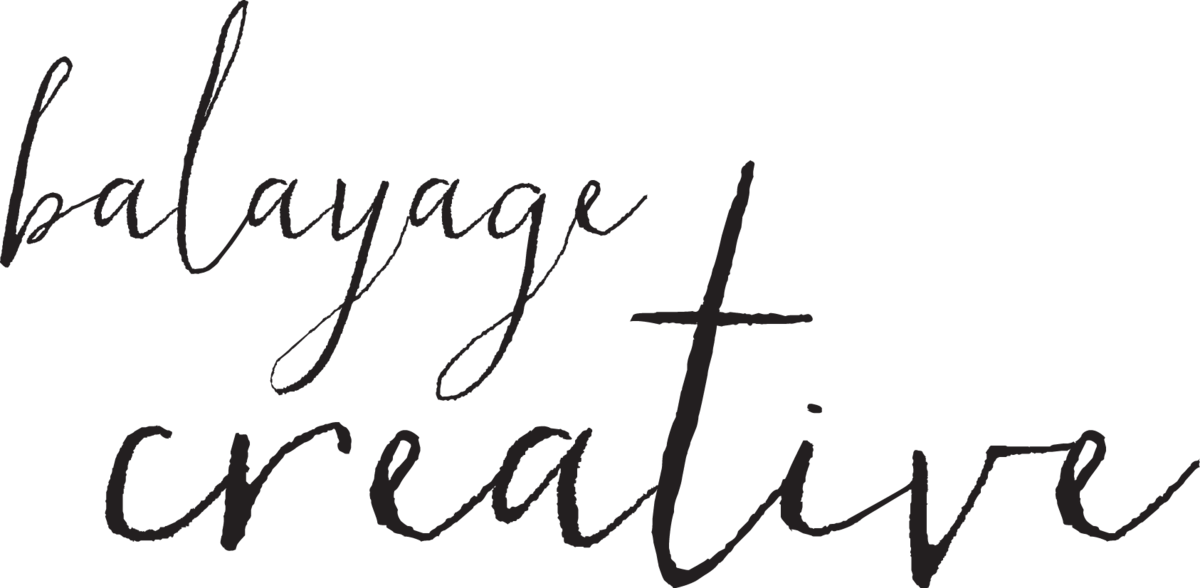 LEVEL THREE COURSE
Our Balayage Creative Class is a step beyond our Essentials and Advanced Classes, where you will practice advanced techniques in unison on live models. The class begins with an outline of our fundamental balayage techniques followed by demos that intertwine advanced techniques such as Faux Balayage, Color Melting & More.

After we have gone through an in depth session on theory of placement, artistry and intertwining techniques, each student will then move on to live models. The live model portion of the class will consist of a group consult on each model before each student begins application.

***This is our highest balayage certification level and because this class will be using live models, having completed an Essentials or Advanced certification is a prerequisite for this course.***

All students are responsible for finding and bringing a live model to class.


Approximate class time: While most of our Creative Classes take about 7 hours to complete, due to model processing times this end time may
vary.



ESSENTIALS OF RAZOR CUTTING
LEVEL ONE COURSE
The Essentials of Razor Cutting is an exclusive cutting class where we will go in depth into the position, placement and purpose necessary to become a skilled razor specialist. In this class, we will go over the anatomy of the razor, the best clients to use a razor on, what results you can expect from using a razor on your cuts, and how a razor can add texture and movement to you cutting services.



We will address open vs. closed blade strokes, the purpose of tipping and weight removal, followed by two hands-on portions, one devoted to the effortless looking (Lob) Long Bob followed an A-Line with an Undercut and A multifunctional bang.



Our Razor Cutting Essentials class is highly recommended in order to move forward to our advanced and creative razor cutting courses.



*Razor & Doll Head Provided*


Approximate class time: 4.5 hrs

LEVEL TWO COURSE
Our Razor Cutting Advanced class is an exclusive cutting class where we will go in depth into the foundation of creating some of the most desirable shapes with one of the most powerful tools. We focus on the art of keeping both hands moving as we craft custom short to long cutting.
We will address the practice of understanding weight and foreseeing where it will collapse to craft your perfect cut and weight while maintaining length with our Long Layered Razor cut, coupled with an overcut.
Finally, we move into pixies and the art of getting comfortable with your razor being used in a much shorter area to create space. This razored pixie is created with both round and concave layers to keep a soft look and designing the hair to have more freedom of movement while maintaining texture and volume.
We recommend that each student take our Razor Cutting Essentials class in order to feel comfortable and confident with their razors as well as understanding the anatomy of the razor and the foundation techniques to creating these advanced looks.



*Razor & Doll Head Provided*


Approximate class time: 5 hrs

LEVEL TWO COURSE
Our Blondes: Balayage, Babylights & Beyond class is all about the specialty of creating natural looking blondes from warm honeys to bright & brilliant.



We address the art of toning, the power of using root smudging and base bumping to erase foil lines, followed by identifying the purpose and placement between high contrast highlight and baby light slices. We will also go over how to approach an American Balayage and how to maintain the depth through out the back by using high-to-low hair painting with detailed instruction on when to use your Balay powers and when to foil.



Finally, the class will round out with a session on creating combo services and how to price your epic blondes.



This is a hands-on class, where you will learn and practice each technique on a doll head. Because this is a blondes class there is a strong emphasis on foil work in order practice lifting to higher levels of blonde.


Approximate class time: 5.5 hrs

THE BUSINESS OF EXTENSIONS
LEVEL ONE/TWO COURSE
The most transformative service a stylist can offer is that of extensions…when done well, that is. This Business of Extensions course will give you the skills to create a seamless transformation for your clients. In this class, you will learn how to:
Consult, color-match, and determine the appropriate method to align to each individual clients' hair type, lifestyle, and maintenance schedule.


Apply what you have learned in a hands-on learning environment with the application of three different extension methods (tape-ins, beaded wefts, and nano-ring strand-by-strand).
Build your business by learning how to price appropriately, manage inventory, craft deposit agreements, client maintenance documentation (to send them on their way), ordering tips, leveraging marketing and social media, to build your extension brand and how to take before/after pictures, to solidify yourself as an expert in your market.

Each component is critical to delivering both a successful transformative service while ensuring customer satisfaction. After you complete this course, you will possess the necessary tools to master the hair extension skill-set and become a go-to extension specialist in your market.
Participants will be provided a doll head for use during class, and 3 types of extensions to use during applications. All materials will be retained by the course instructor upon the conclusion of the class.

Participants must bring a razor with a new blade, clips, and a sectioning / tail comb for use during class.

No prior hair extension experience required, and those with moderate or advanced skills invited to attend to fine-tune their skills.


Approximate class time: 8 hrs (Two full days)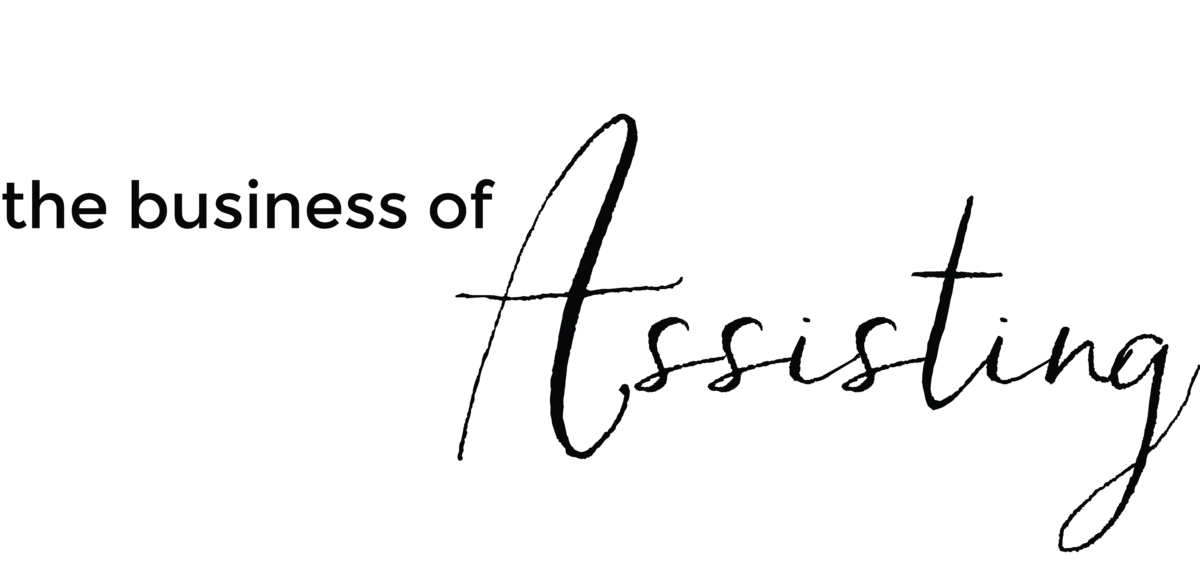 THE BUSINESS OF ASSISTING
LEVEL ONE COURSE
The Business of Assisting is an in depth course that creates efficient, successful and talented assistants. This class is ideal for those that are looking to attain high quality assisting opportunities in the hair industry as well as for advanced stylists looking to have their assistants trained at the highest level in order to help you create a more fluid and profitable business behind the chair.


Our class begins with a detailed outline on the theory of all aspects that assistants face, each portion will be presented in a live demo, followed by a hands on portion where students will complete each task on a doll head while assisting another. Students will leave with a strong understanding on how to create efficiency behind the chair in order to better their careers and profitability as well as that of their leading stylist or colorist.


This class is led by two of our team's original assistants and now team educators, who have created a formula for instructing and inspiring our industries next best in the business. The foundation of this class came from an outpour of requests from salons, stylists and educators alike looking to find a way to build their business with the quality assistants we provide in each of our classes as well as behind the chair.


If you are a stylist looking to send your assistant for training, this class will not only save you time and money but will provide a foundation of high expectations that are required behind the chair. We recommend discussing with your assistant, prior to the class, items that you would like to see improved so as to give your assistant the best opportunity to focus time and input into areas of need.


Approximate class time: 3.5 hrs

LEVEL ONE COURSE & LEVEL TWO COURSE
THE BUSINESS WORKSHOP


When we started The Business of Balayage, we dedicated our first year to spreading the craft of Balayage around the nation. Now in our second year we are expanding our platform to offer a platform dedicated to building your business both as a salon and behind the chair.


If you have been searching for the tools to build or start your salon or business behind the chair, this is the class that will offer you the tools and techniques to create a real business from your passions.


This class puts "The Business" in The Business of Balayage…


The foundation in your business is the most important part, this is why it is highly recommended that you take our essentials business workshop before you participate in our advance social + web workshop as everything you'll need to succeed in part two is built in part one of our business class.


***Completion of The Essentials Business Workshop is highly recommended but not required to in order to participate in the Advanced Business Workshop.***


WHAT TO EXPECT FROM OUR ESSENTIALS WORKSHOP:


BUILD YOUR BRAND FROM THE GROUND UP
IDENTIFY YOUR TARGET AUDIENCE
WORK ON DEVELOPING KILLER CONTENT TO SHARE + BUILD YOUR BRAND
UNDERSTANDING & SPEAKING TO YOUR CUSTOMER THROUGH YOUR MESSAGING
CREATING ACTIONABLE MARKETING PLANS IN YOUR BUSINESS
CREATING BRAND GRAPHICS THAT ALIGN TO YOUR BRAND
HOW TO PRICE YOURSELF FOR SUCCESS
LEVERAGING YOUR EXPERTISE FOR YOUR IDEAL CLIENTELE
WHAT TO EXPECT FROM OUR ADVANCED WORKSHOP:


This class begins with an overview of the social channels pertinant to our industry but ultimately focuses on our favorite tools and strategies that have led to our success on Instagram.
CHOOSING YOUR SOCIAL MEDIA PLATFORMS
DEVELOPING A SOCIAL STRATEGY FOR GROWTH
IMAGE EDITING & ENHANCEMENT TECHNIQUES
BEST SOCIAL TOOLS, APPS + TIME SAVERS
SCHEDULING & GRID MANAGEMENT
MENTIONS, TAGGING, GEOTAGGING & HASHTAGS FOR REACH
CONVERSION FROM SOCIAL TO CLIENT
Approximate class time: Essentials 4 hrs | Advanced 5.5 hrs