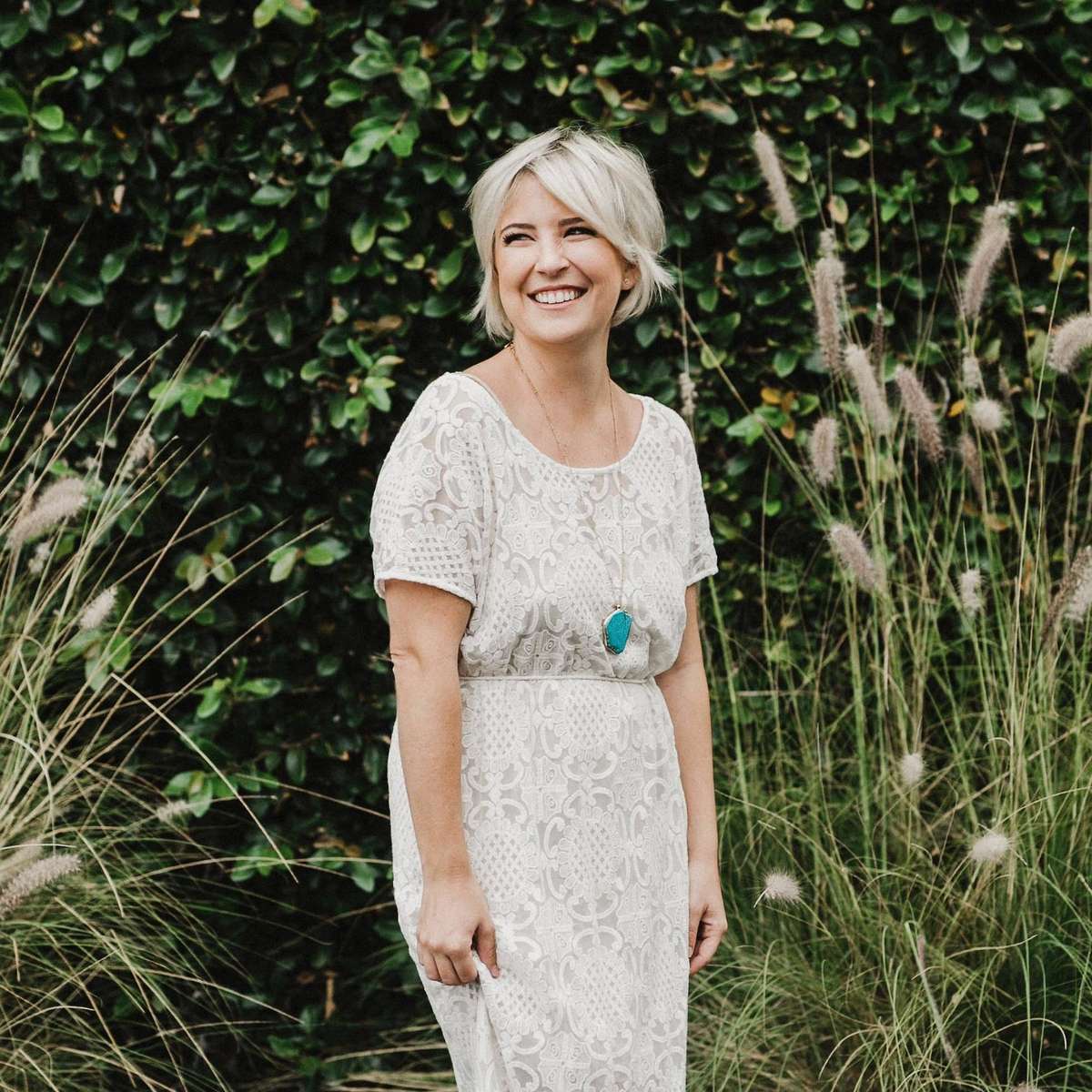 FOUNDER & DIRECTOR OF EDUCATION
Lindsay is delighted with all things color. Educated in a variety of techniques, she recognizes the rejuvenating potential of color and possess the ability to create signature colors, custom blended to suit each clients' unique pigments.


As an individual, Lindsay started with a degree in Sociology but always knew she would return to her true passion as a hairstylist. As a stylist, Lindsay continues to seek out and gain knowledge. Each class stimulates her creativity and allows her to evolve and progress. She is inspired by like-minded, passionate artists and is constantly working not only to further develop her craft but share her passion for creating the impeccable sun-kissed look of Balayage. She enjoys being exposed to and talking with her diverse clientele and finds she is fascinated with the life-stories of others, learning something from each of them.


She combines her love of travel and culture when exploring Europe and much of the United States to continue her education. Constantly evolving herself and honing her skills is something she believes is imperative in order to bring the latest trends & techniques to her students and clients' alike in her native Southern California.

LAGUNA HILLS, CA
LINDSAY@THEBUSINESSOFBALAYAGE.COM
KINDRED SALON

WWW.THEBUSINESSOFBALAYAGE.COM

@ ASUNKISSEDLIFE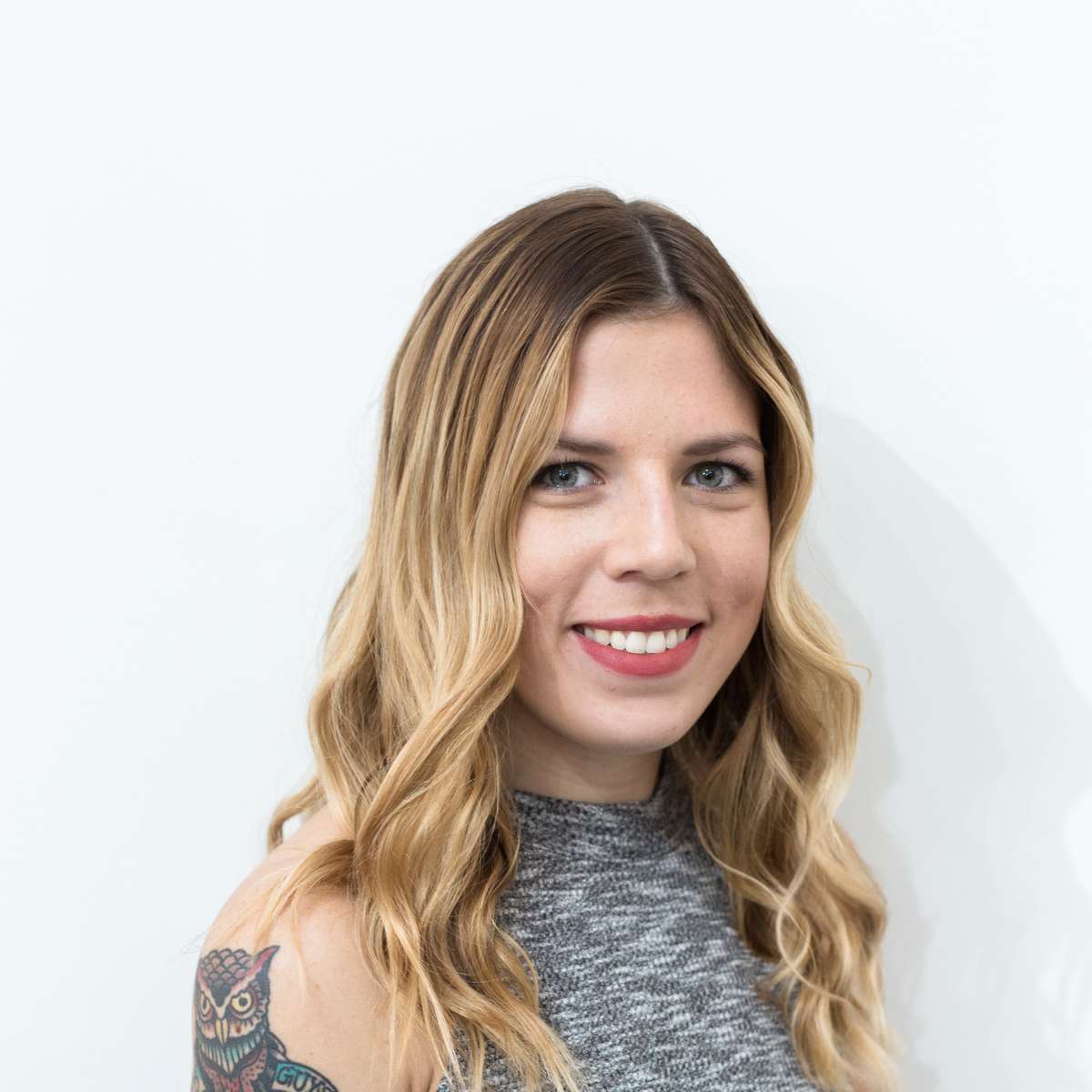 EDUCATOR CERTIFIED
Lindsey's passion for hair painting started the moment she stepped out of beauty school. Starting as an assistant for The Business of Balayage founders, Lindsey was trained by the finest in the industry and has since refined her skills to the point where she has become of our most powerful educators.


Her passion for Balayage surpasses what she can bring not only to her clients in the chair but what she can bring towards this platform of education. Exquisite skill, creativity and technical balance is at the foundation of her focus and career, and this is exactly what she provides her direct clients.


She believes that in order to be genuine to the artistry of the industry, it is her responsibility to bring a completely custom and unique experience to each of her clients, in the end- the look on each of their faces is what makes her dedication worth every minute.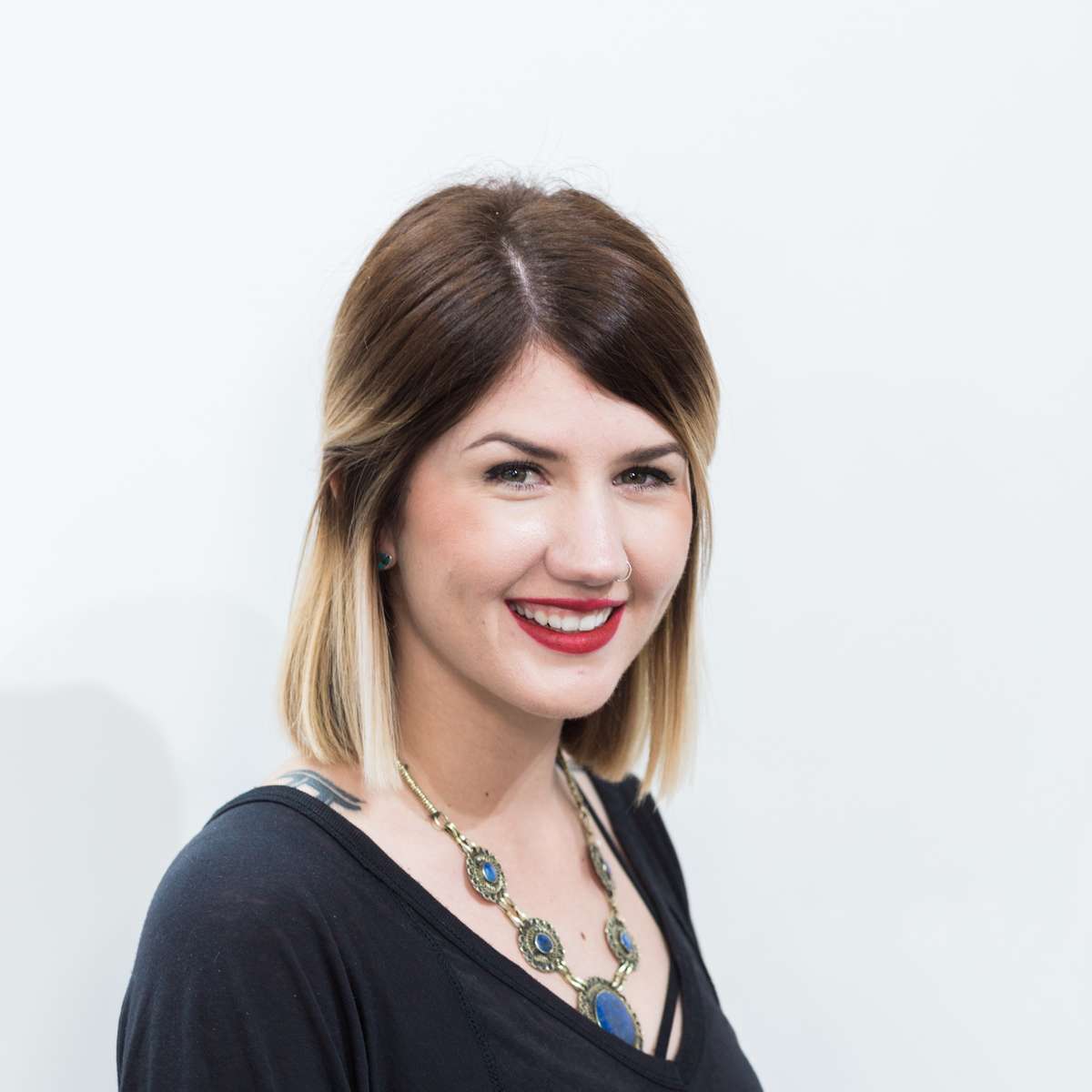 EDUCATOR CERTIFIED
Kara's love of Balayage and coloring is rooted in her in-depth study of color theory. Her first position behind the chair opened her eyes to the power of color​, ​which fueled her desire to pursue a deeper education in th​e​ specialty.
Kara believes that Balayage and hair painting are reshaping the industry​, in that a new level of​ creativity that is unlocked in​ practicing these techniques, taking a technical practice into new creative heights. The custom look that ​this artistry provides,​ offer​s​ a look to her clients as unique as each of them. Kara explains "Balayage marries together creativity and technical skills unlike any other coloring techniques​ today."


When a clients steps out of the chair feeling more like a piece of art than a customer, ​she believes this is when she has done her job. In her time as an educator, she feels the most influential when she can show her students how to escape the fear of using their creativity and show them how to use the​se​ tools to reach new heights in their careers.

LAGUNA HILLS, CA
(949) 413 9417
KINDRED SALON

WWW.THEBUSINESSOFBALAYAGE.COM

@ KARALOVESHAIR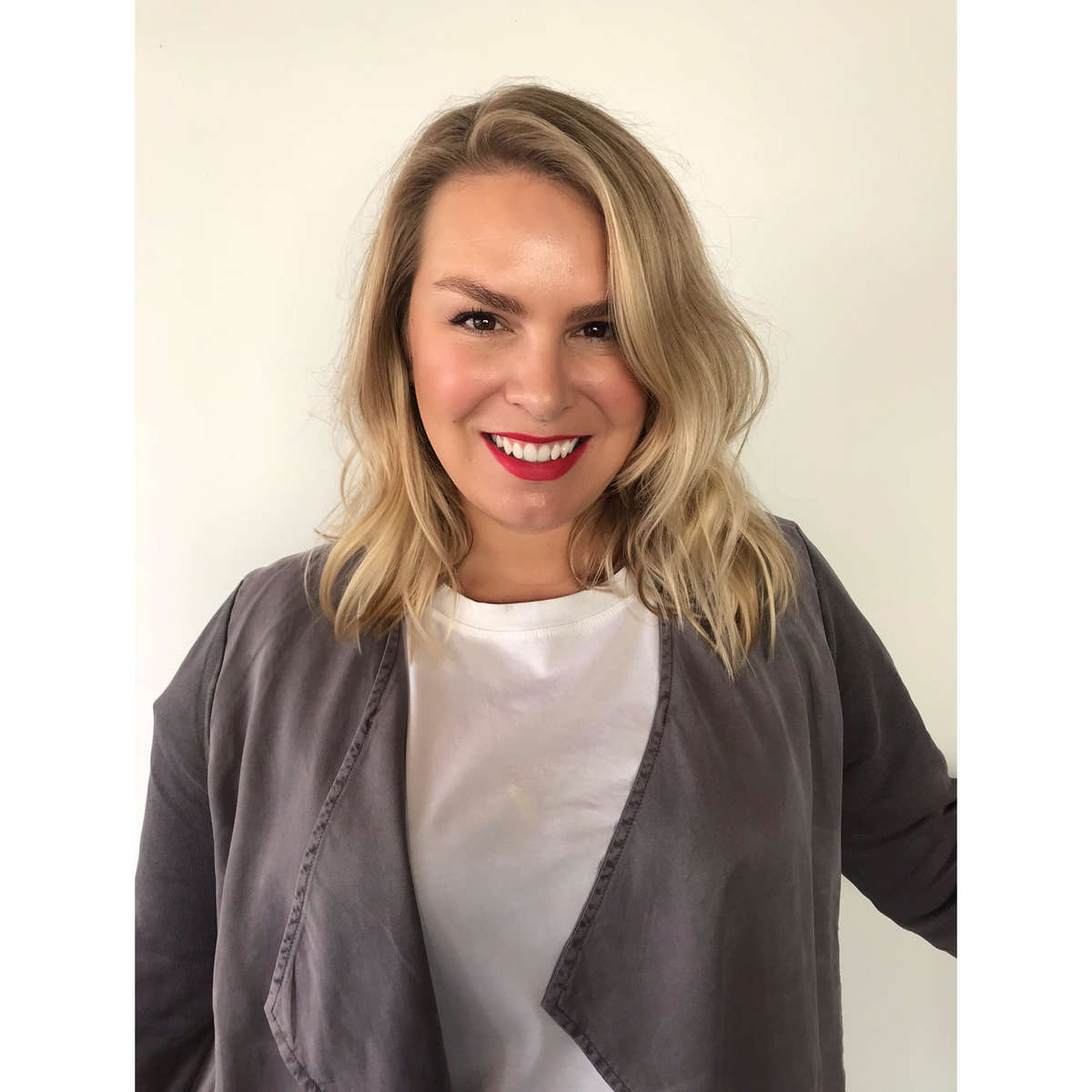 BLONDES ADVANCED & MODERN DIMENSION CERTIFIED

Auriel has a background in aesthetics and specializes in blonding and beachy "lived in" looks as well as brow design.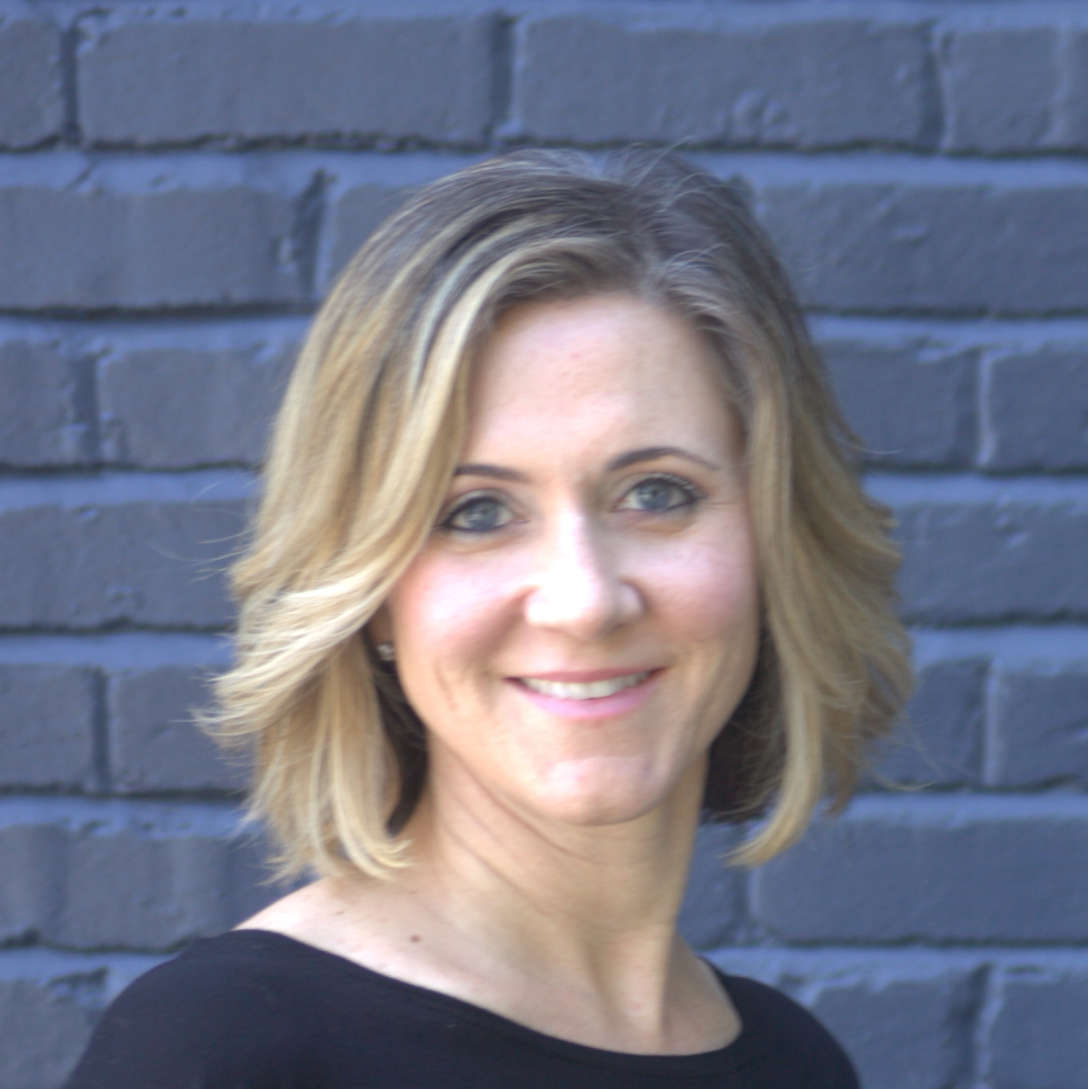 ABSOLUTE BALAYAGE CERTIFIED

In the industry for over 20 years specializing in color and curly hair. Creating individual looks for each client is what I love most.


SAN FRANCISCO, CA
(415) 890 4474
ERIN@THORPEVILLAGE.COM
ERIN CERVELLI.COM
@ ERINCERVELLI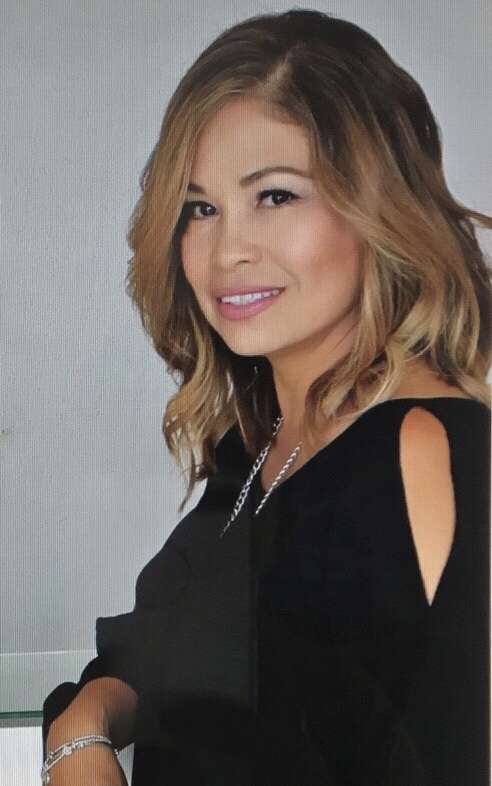 ADVANCED & BLONDES CERTIFIED

Rosie's fascination with hair and beauty stemmed from a young age. Having over 20 years behind the chair, she believes that education is the key to staying passionate and skilled in this industry.
She uses traditional and balayage techniques to give life and texture to every client's hair.
Rosie has an extensive range of clientele and loves to challenge herself technically and creatively. Her philosophy is to always have her clients feel comfortable and to bring out their natural beauty!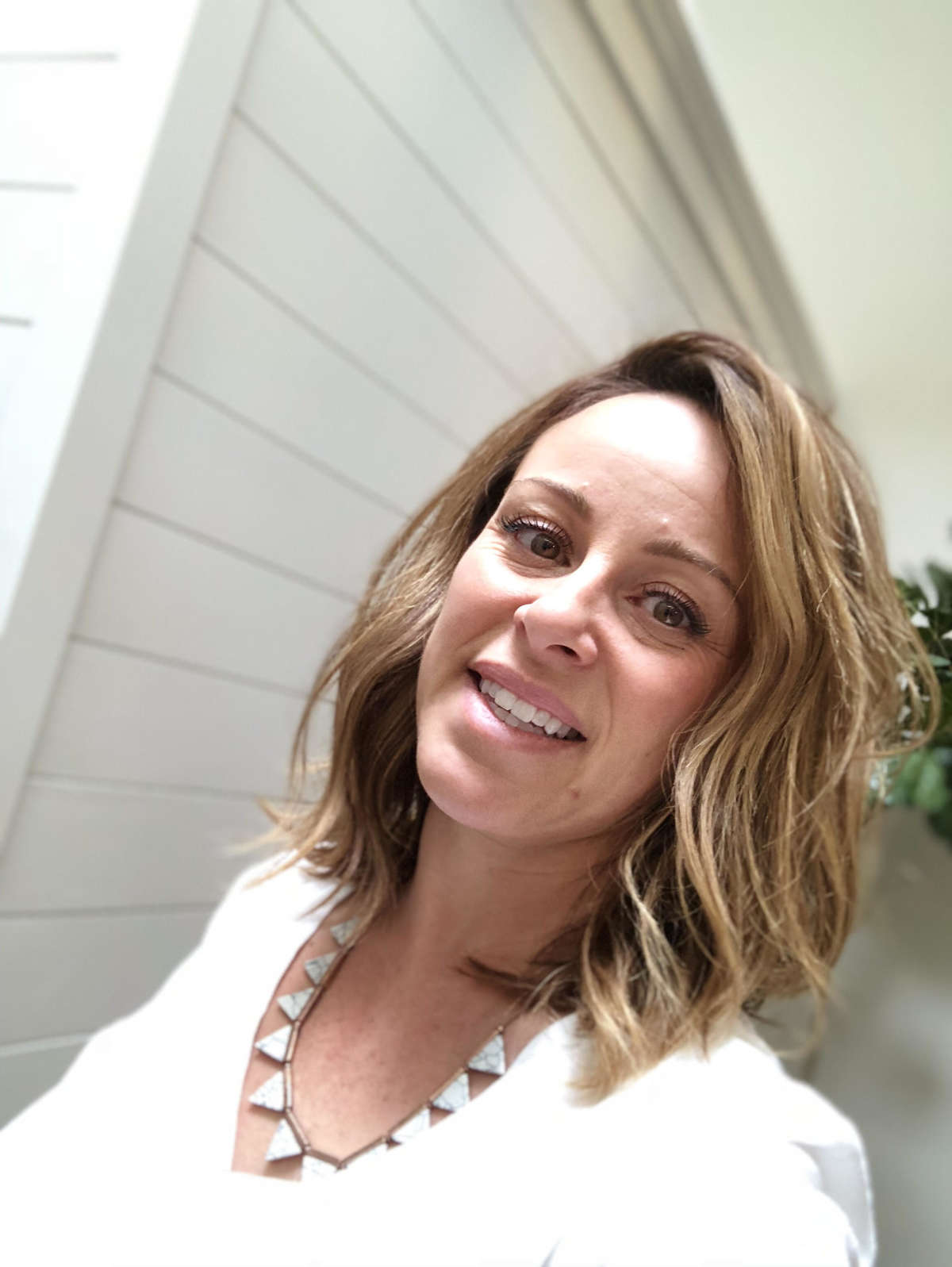 ABSOLUTE BALAYAGE + CREATIVE PLACEMENT CERTIFIED

Hi! My name is Jessi and I have been passionate about the craft of hair on all levels for 20+ years, licensed for 17 years. I love creating a beautiful, glamorous accentuation of natural beauty. With so many techniques after years of continuing education, we can make almost anything happen and I love the limitless possibilities. Can't wait to meet you!!

SANTA ROSA, CA
(707) 837 6984
THECITIZENSALON@GMAIL.COM
THE CITIZEN SALON
@JESSICA_THECITIZENSALON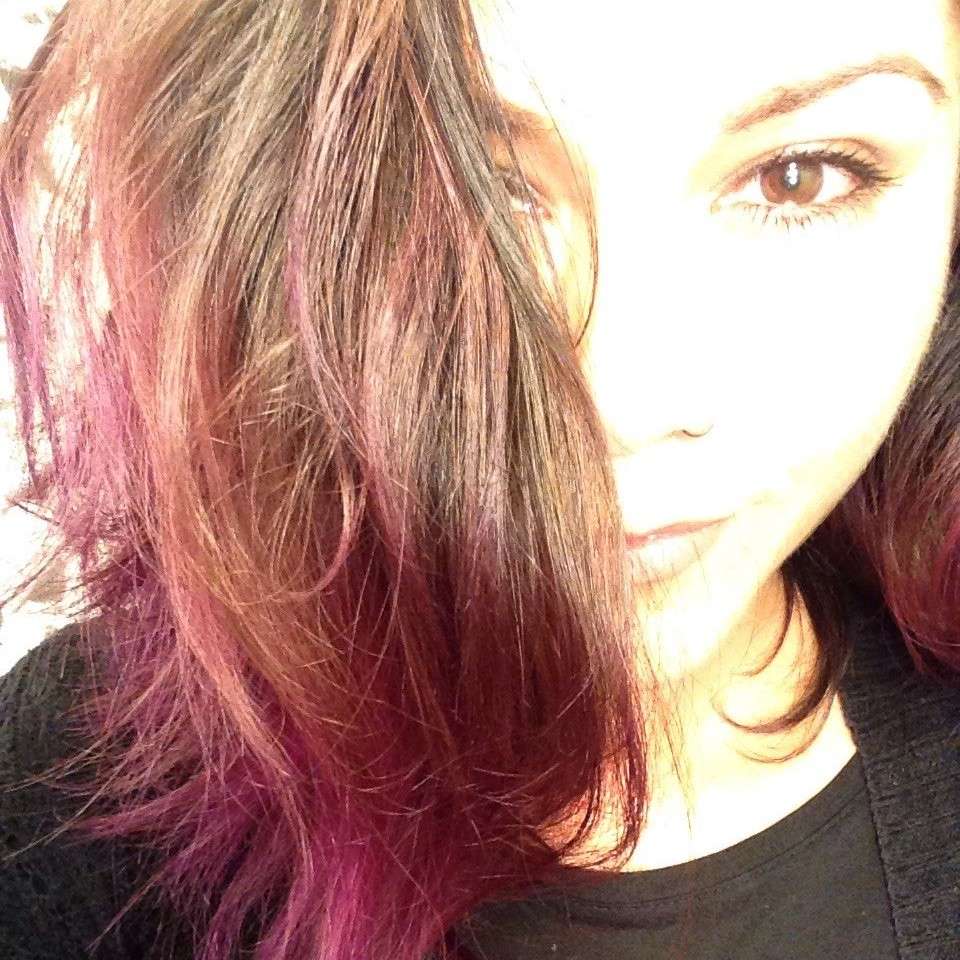 ADVANCED CERTIFIED

I am a hairstylist at Tribe Studio in Encinitas, CA in North County San Diego. I love doing cut and color and specialize in balayage and hairpainting. I love making people look and feel beautiful!

SAN DIEGO, CA
(619) 415 5914
NIKIGSTYLIST@GMAIL.COM
TRIBE STUDIO

NICOLE GREER ON FACEBOOK

@ NIKIGSTYLIST
ADVANCED CERTIFIED

Samantha is a talented and passionate stylist & educator who truly loves her career. Striving to create a total look that will make her clients look & feel their best is her passion. She hand crafts customized looks by combining techniques in both cutting and color to suite each guest as an individual always considering the hair type, skin tone, face shape and lifestyle of her guests. Samantha's style is versatile and eclectic ranging from chic precision to textured with an edge; pretty boho or boldly beautiful. Her motto is "Love Your Hair".
Starting early in her career in 2001 with training in Sassoon precision cutting she has continued to attend extensive training with many of the best in the business at Bumble and bumble, Sassoon Academy, the Wella Studio, Unite Academy, Aveda, Arrojo, and more, on techniques including hairpainting and balayage, razor cutting, advanced color techniques and styling. Samantha spent a decade as the director of education at a large salon sharing her love and dedication to the craft of hair with her peers. As a Wella Certified Master Color Expert and former educator for the brand, she is extremely knowledgeable on color theory and placement.
Samantha competed in Las Vegas at Wella's North American Trend Vision competition in the top 7 finalists for the 2013 US Color Category and has experience working backstage at both NY and LA Fashion weeks as well as local shows and editorial photo shoots. Samantha loves to challenge herself technically & creatively and is a lifelong student of her craft.


SAN MARCOS, CA
(760) 717 6415
STUDIO.S.GRAY@GMAIL.COM
STUDIO S

SAMANTHA GRAY ON FACEBOOK

@SAMANTHAGRAYHAIRSTYLIST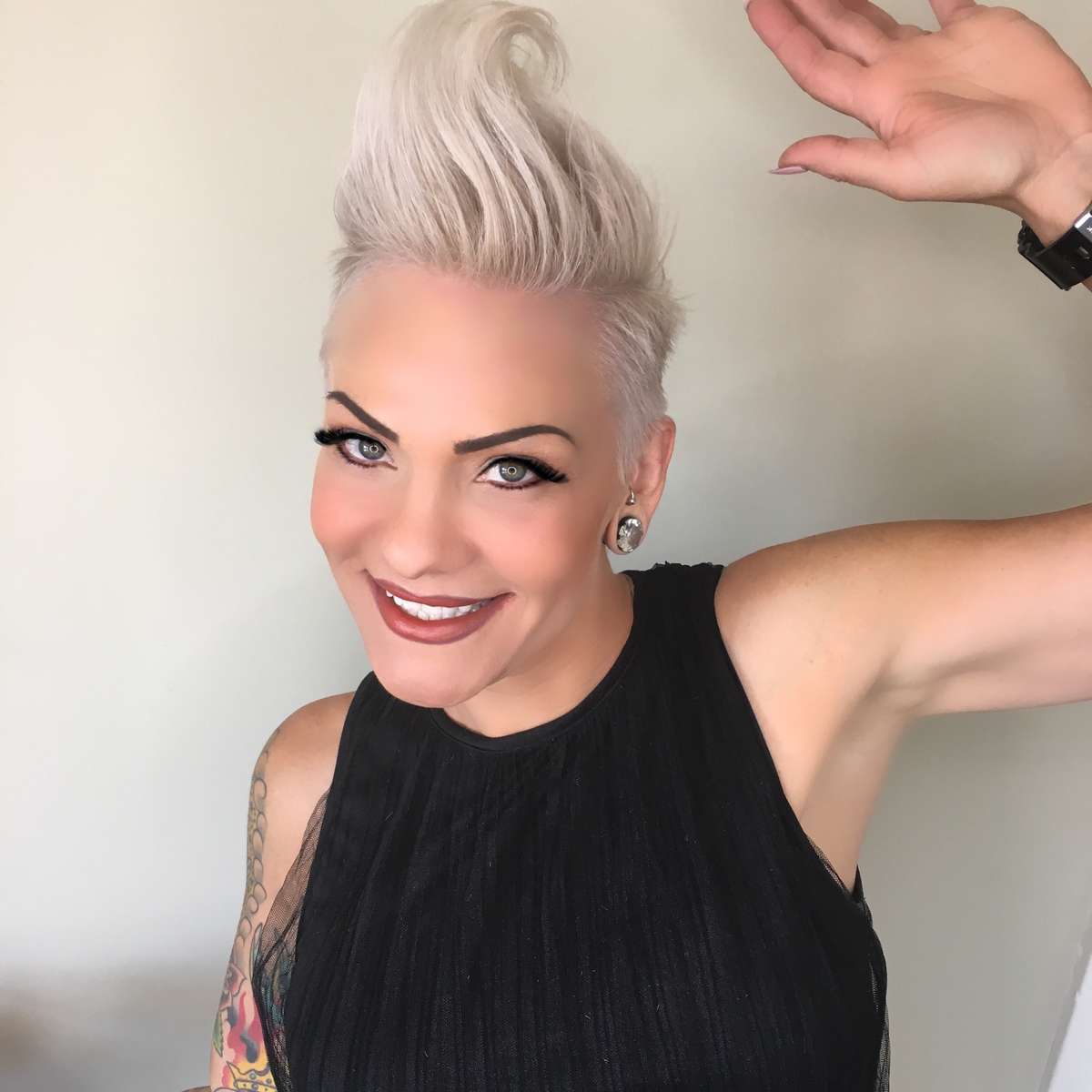 ADVANCED CERTIFIED
Natalie Newhouse has been behind the chair in Orange County for over 20 years. She is in the hair industry for the "true love of the craft"!


She is always educating herself to stay current and keep her clients up with today's trends. Having many years of experience in traditional color, patterns, and foiling techniques, Natalie loves the new direction the color world is taking in releasing freedom and creativity utilizing Balayage and hair painting techniques.


Natalie's clientele ranges from edgy to conservative. It is clear she loves what she does! Always connecting with clients on many levels to give them hair they love to live in. She believes hair is a person's biggest accessory and it needs to make them feel great every day!

ORANGE, CA
(951) 314 5112
NNEWHOUSE123@YAHOO.COM
RICCA DONNA SALON AND SPA
@ NATNHAIR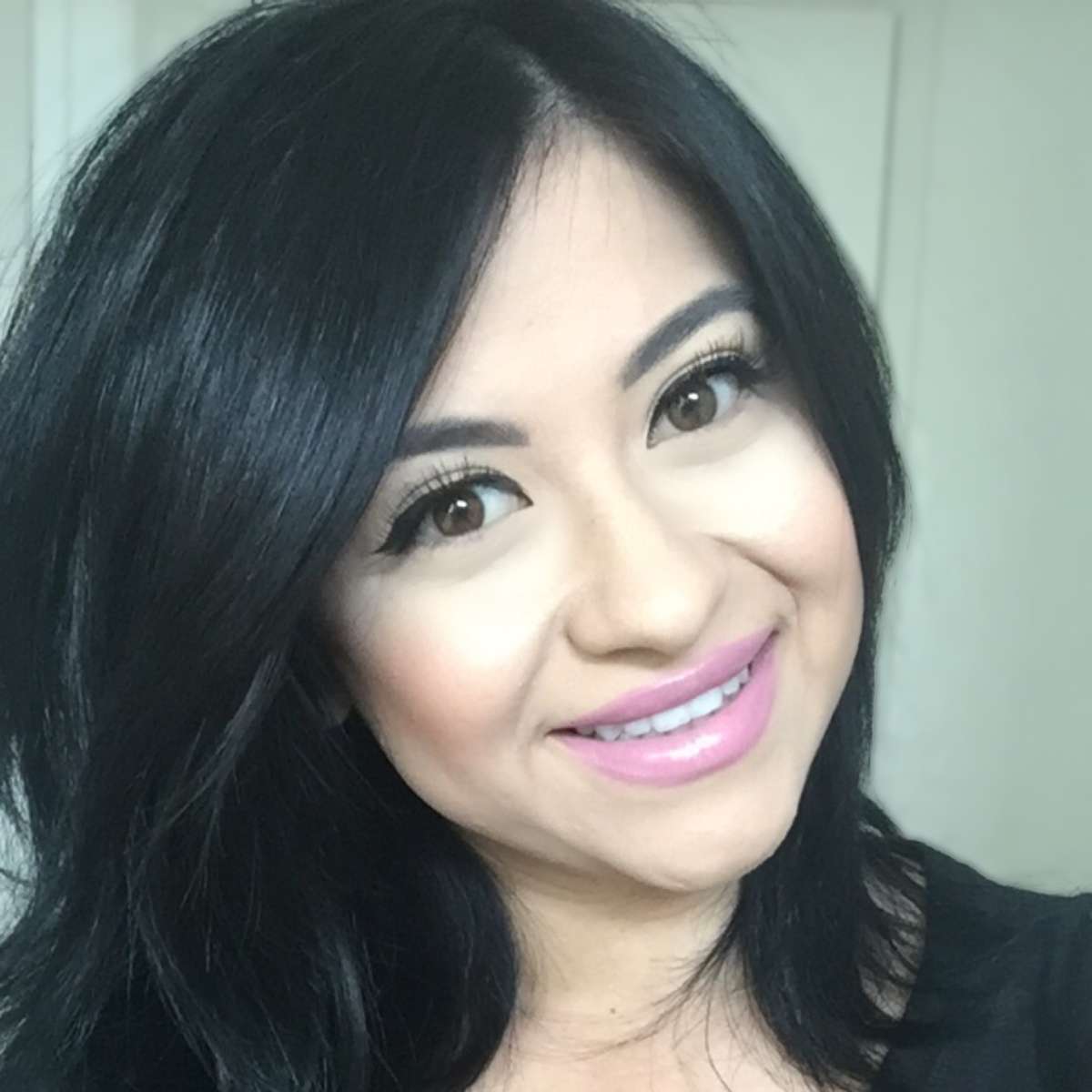 ADVANCED CERTIFIED
Krystle started as an assistant at Indulgence the Salon in Lakewood, California and has and moved up to working with her own assistant two years later.


Licensed since 2012 Krystle is a level 3 stylist offering the latest Balayage and Color techniques to her clientele. She is in the Salon Tuesday, Thursday, Friday and Saturday every week. If interested in booking an appointment please contact Krystle via text or call at (714) 856-2329.

LAKEWOOD, CA
(714) 856 2329
HAIRBYKRYSTLELYNN@YAHOO.COM
INDULGENCE THE SALON

KRYSTLE LYNN ON FACEBOOK

@ KRYSTLE_LYNNNN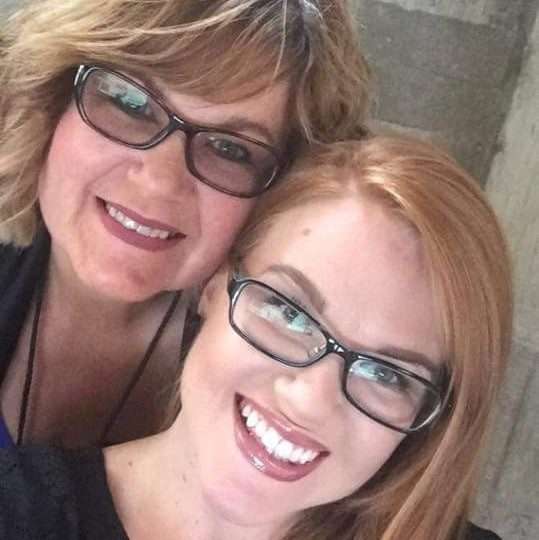 ADVANCED CERTIFIED
20 years in this industry has proven to me that education is the key to staying passionate and skilled. Each year I make a point to learn new hair artistry! This has lead me to be strong in curly hair, color correction, balayage, styling, etc. I'm so grateful that I work in a field that is fun and ever evolving. At 54 I see no retirement in the near future.
I am also an inventor and I have 3 styling tools that are in the prototype stage.
I'm excited to see what the next 50 years teaches me!

FOLSOM, CA
(916) 987 1280
MOMTO4XO@GMAIL.COM
ECHELON SALON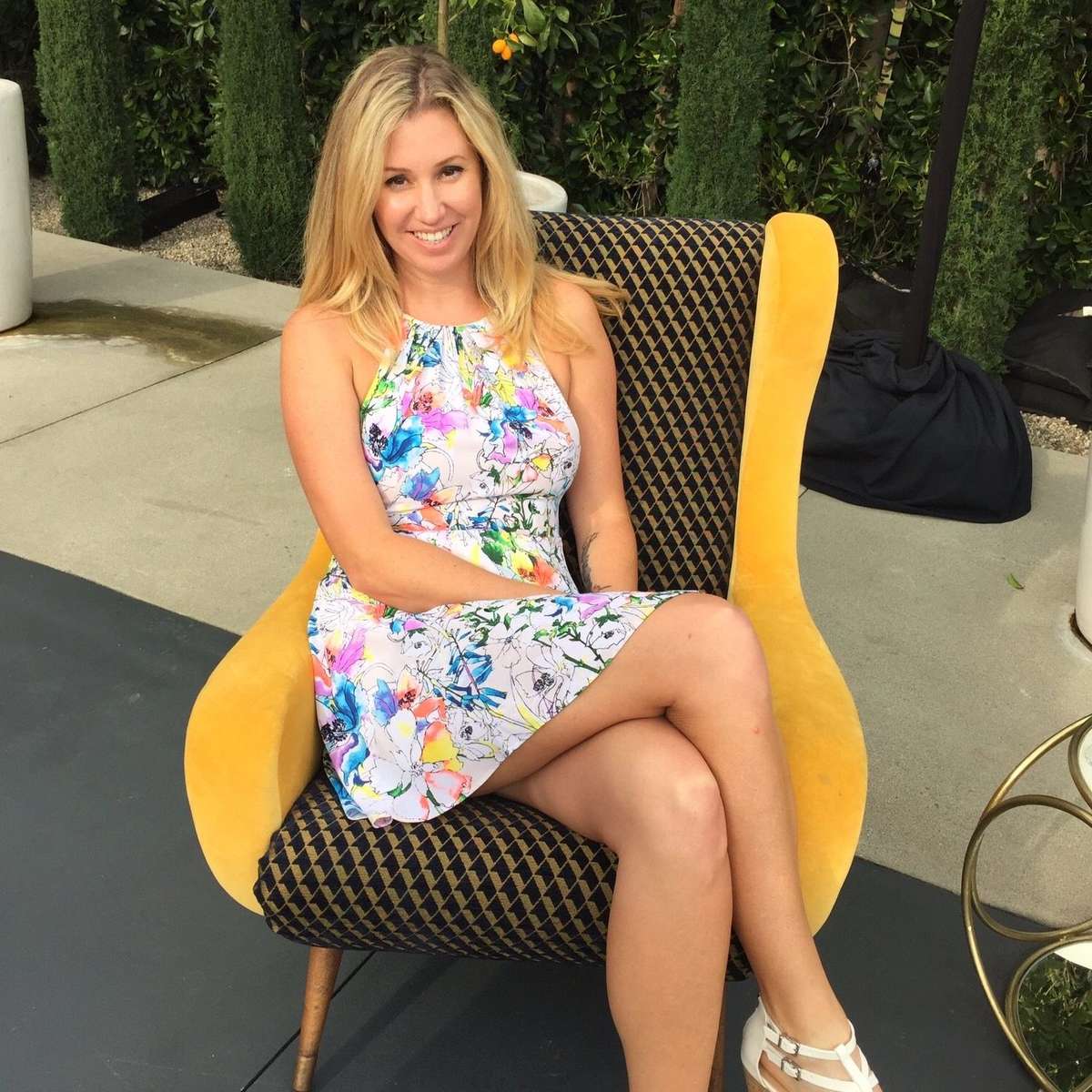 ADVANCED CERTIFIED
I've been a hairstylist for 9 years all spent in the San Diego area. I love balayage and its endless possibilities for all hair types and textures.

SAN DIEGO, CA
(858) 375 3787
KRISTINATHOMSON@YAHOO.COM
SALON 56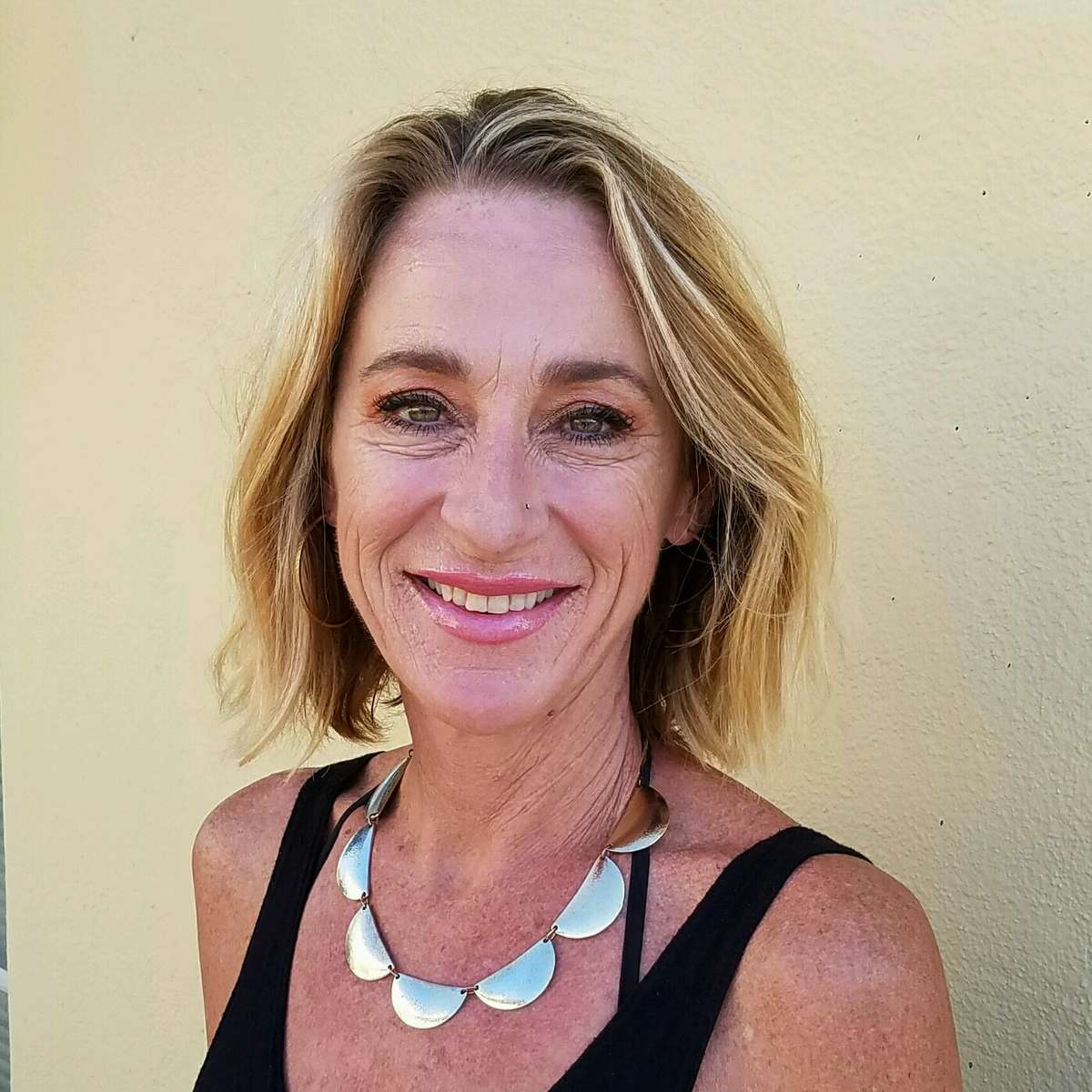 EDUCATOR CERTIFIED
Beth has been working behind the chair for 16 years. She is passionate about keeping her clients current and feeling their best. Beth believes in continuing education so she can bring the latest styles and techniques to all of her clients. I can't wait to meet you and get your hair looking it's best!


Balayage has reignited her fire once again and she loves the artistry behind it. Her specialties lay with color whether it be blondes, reds or brunettes.

CAPISTRANO BEACH, CALIFORNIA
(949) 683 2335
STYLE_70@YAHOO.COM
KINDRED SALON
BETH WILKINSON ON
FACEBOOK
@ BETHWILKINSONHAIR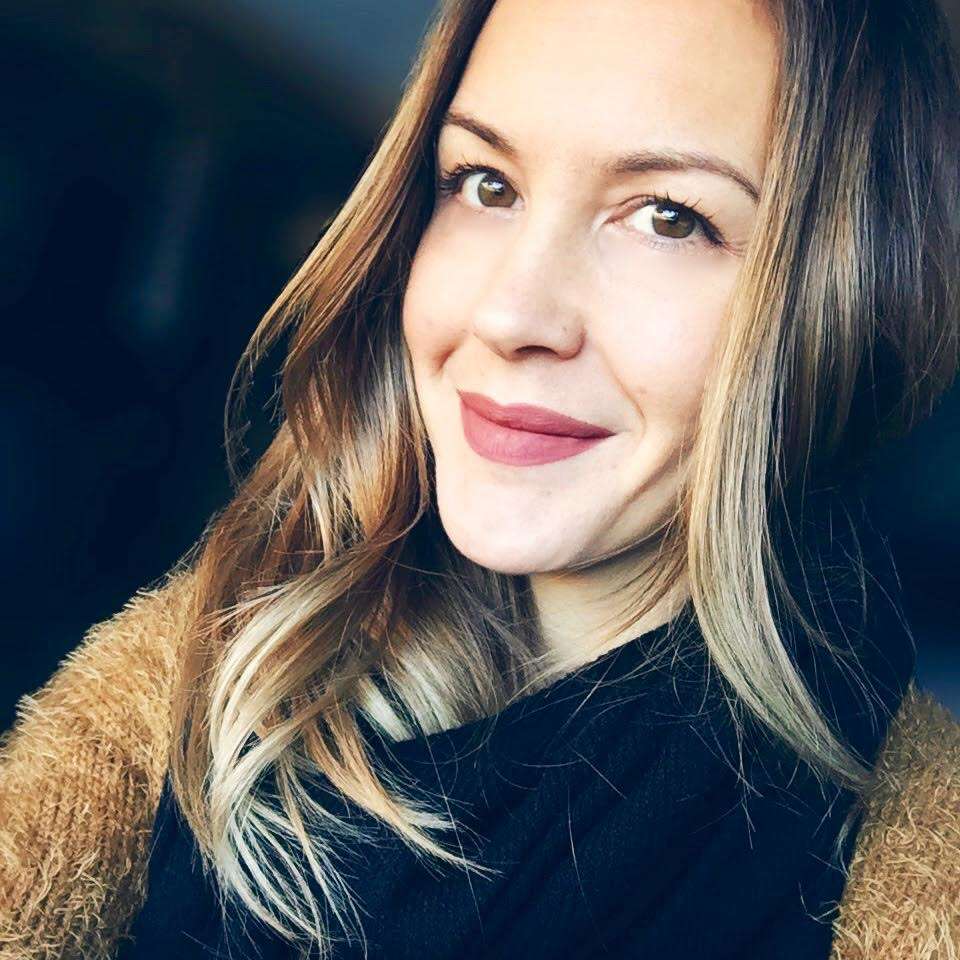 ADVANCED CERTIFIED

Living and working in Southern California for 15 years Ashlee has gained a love a passion for creating natural, sun-kissed hair. She uses traditional and balayage techniques to give life and texture to every clients hair. A woman's hair is her greatest accessory, it should be sexy, undone, and effortless. Ashlee chose this profession because it's creative, complex and ever changing and making clients feel beautiful is the best reward.

DANVILLE, CALIFORNIA
(925) 362 8600 EXT 2
ASHLEEWOOLERYHAIR@YAHOO.COM
TRIBEZ SALON & BLOW DRY BAR
ASHLEE WOOLERY ON
FACEBOOK
@ ASHLEEWOOLERY_HAIR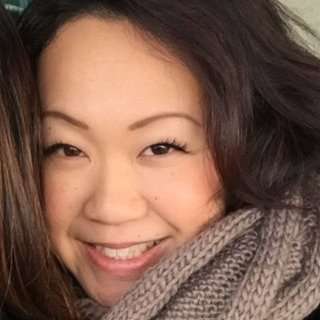 ADVANCED CERTIFIED
Debra's philosophy is to have her clients feel comfortable in consulting with her, and together, work to bring out the natural beauty that is already yours! She firmly believes there are no shortcuts to amazing hair. The health, integrity, and natural texture of your hair is the foundation of any cut or coloring techniques we may utilize, and she strives to share that knowledge and educate her guests on individual hair care.

SAN FRANCISCO, CALIFORNIA
(501) 754 5761
DEBRA_KWAN@YAHOO.COM
G SALON


@ DEBRAKV55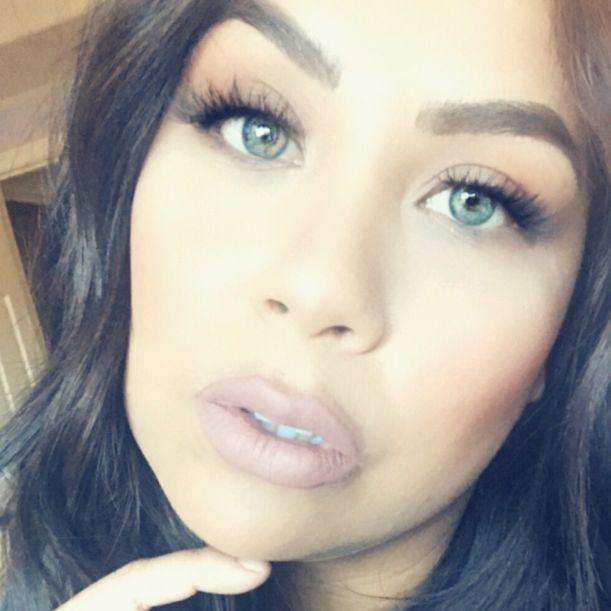 ADVANCED CERTIFIED
I have been doing hair for 7 years. I opened my salon, Fredrick James Salon, 3 years ago in downtown Santa Rosa. I have always had a passion for art and wanted to be an artist and that's what I love about this industry. I get to see my art on all my clients. I use balayage to create dimensional color that moves and looks natural. I'm infatuated with learning in this industry and continue to attend advanced education while still running my salon and working behind the chair.

SANTA ROSA, CALIFORNIA
(707) 595 5867
KARMYN@FREDRICKJAMESSALON.COM
FREDRICK JAMES SALON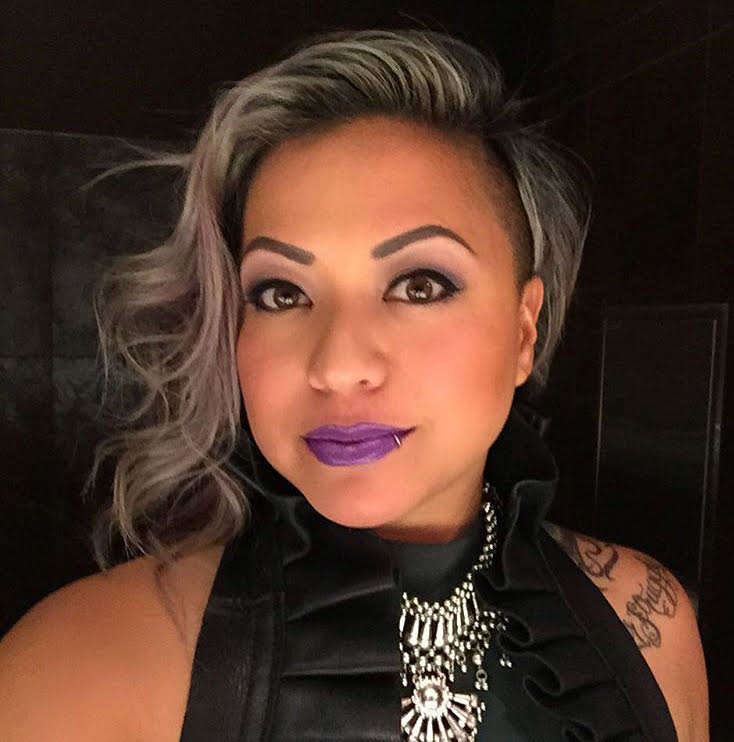 ADVANCED CERTIFIED

I have been doing color for 15+ years. I enjoy doing all styles of color. I am skilled in pastels and fashion shades. However, I love introducing color shy clients to the new and exciting world of color. I offer complimentary consultations where we can discuss your vision before committing to scheduling a service. Hope to paint your life a little brighter soon!

SANTA MATEO, CALIFORNIA
(650) 578 8700
VPELAEZ31@GMAIL.COM
SALON KAVI
VICTORIA ON
FACEBOOK
@ VI_COLOR